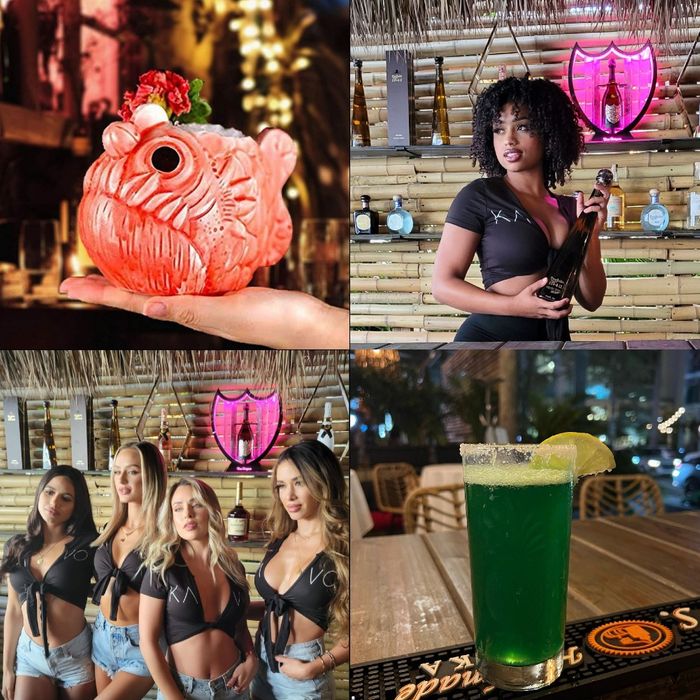 Kavo is a Tiki, Tequila, and Hookah bar. An anduzeri style establishment offering cocktails and bites inspired by Tulum and Mykonos in the heart of Midtown Miami.
Kavo's Bamboo exotic style bar is the perfect relaxing place to stop by and grab a single bite or enjoy an afternoon delight with a group. It will transport you and provide the perfect balance of fun and relaxation.
Our chef will serve you your favorite tapas meze from Kavo's menu of tacos & gyros, coconut shrimp, wings, exotic salads, grilled octopus, and fried smelts.
Tantalizing refreshing cocktails made with freshly squeezed fruits and vegetables that will blow your mind and taste buds away...all drinks and food will be fashionably presented over dry ice or fresh fruits Just like our fresh fruit Sisha-Hookahs.
Address
3252 NE 1st Ave Unit 111 Midtown Miami, FL 33137