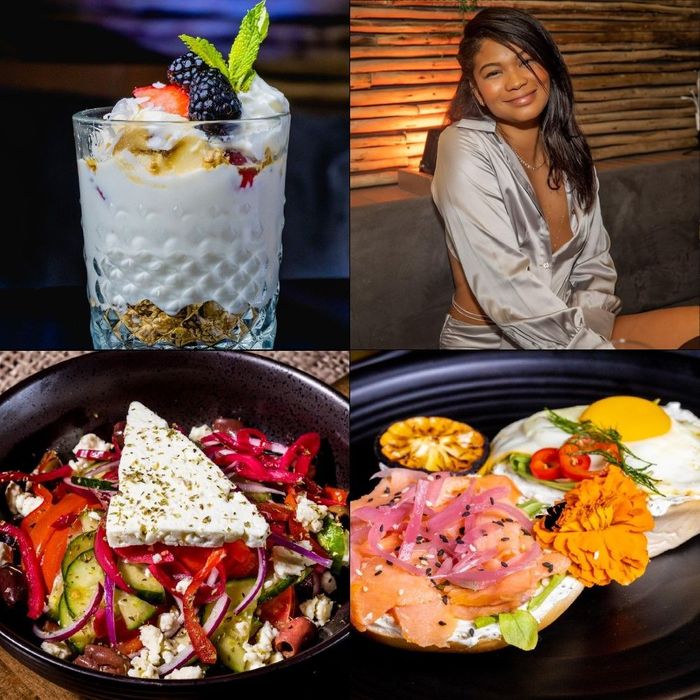 Playa is a Mediterranean restaurant located on Lincoln Road in Miami Beach. Playa brings Southern Mediterranean cuisine to the heartbeat of South Beach's most popular area. Offering unforgettable haute cuisine, great atmosphere, and service with endless lights and music for guests to enjoy an ultimate dining experience. Inspired by the nature and beauty of the Southern Mediterranean, Playa surrounds you with warm earthy tones, openness, lightness, and the romantic charm of the South Coast. In addition to the beautiful and exotic décor and cuisine, guests are able to indulge in Sun-kissed cocktails all year round. The unique architectural design seamlessly merges the indoor space with the outdoor through ample lush seating that allows for wonderful sunset views and contact with nature.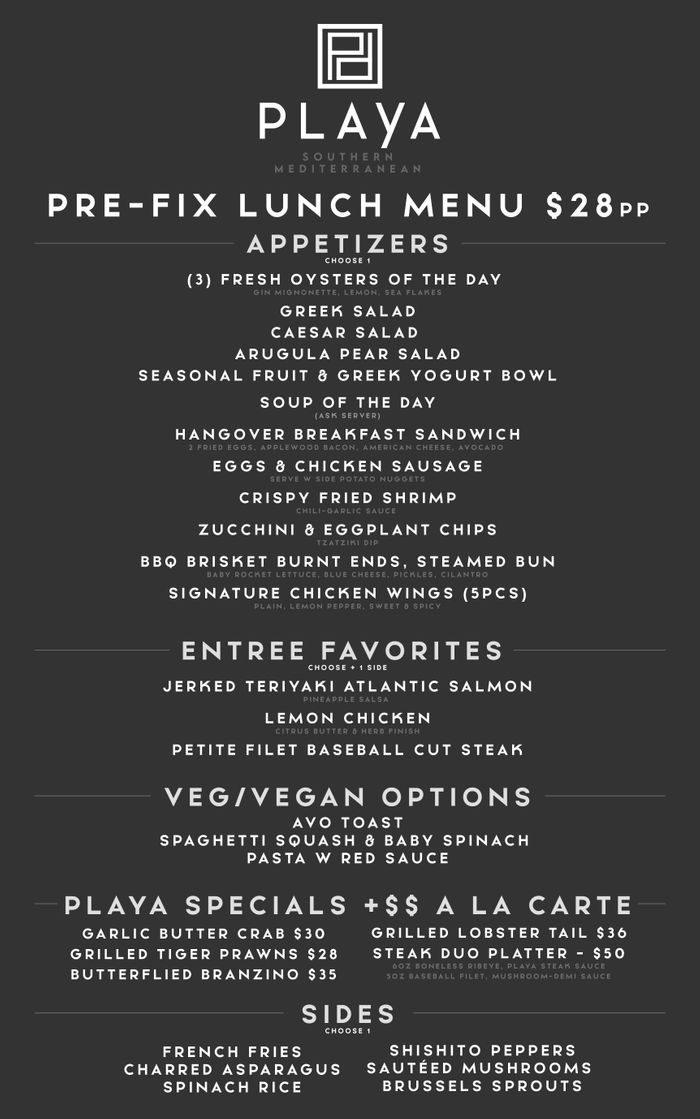 Check Out Our NEW Prefixed Lunch Menu!
Experience the best lunch options from Playa with our NEW prefixed lunch menu!
Hours
Everyday: 11:00am - 4:00pm, 5:00pm - 2:00am